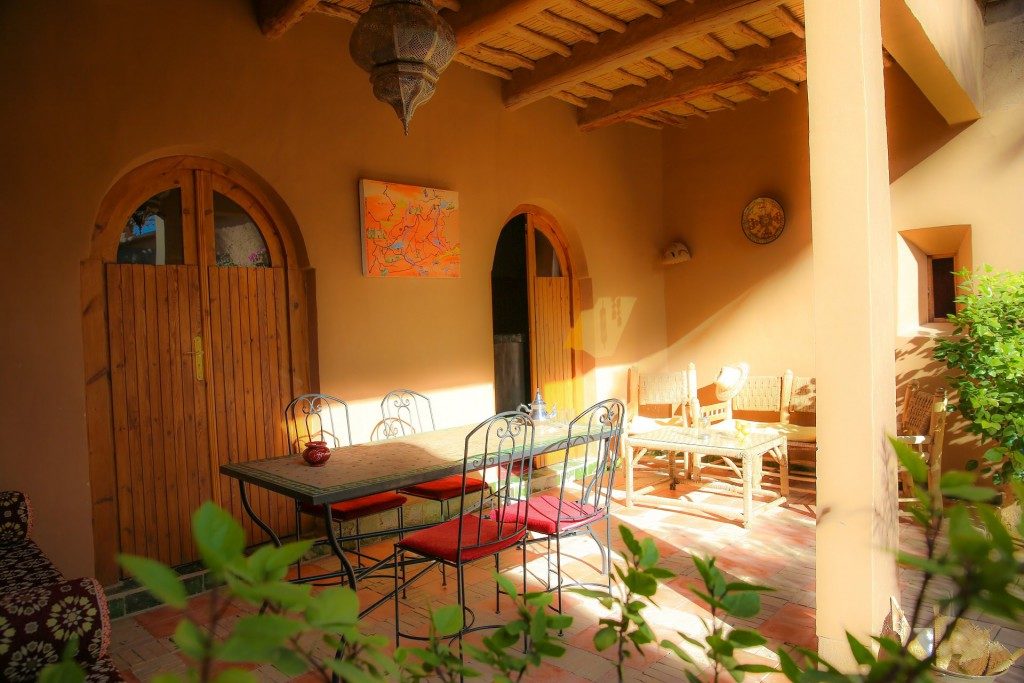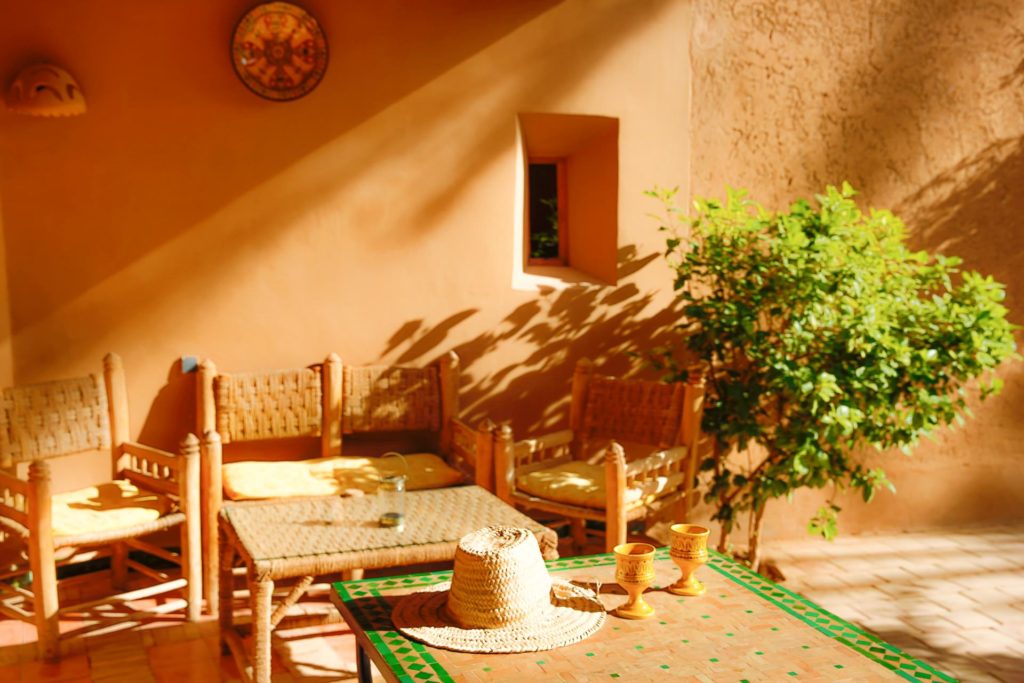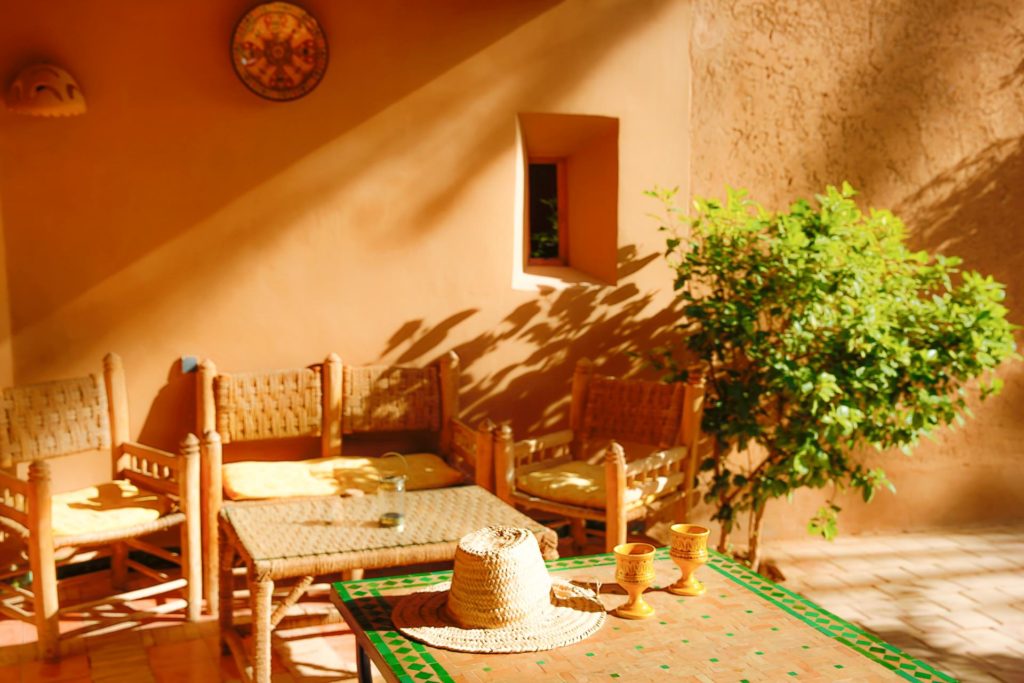 Our menus are prepared at 90% with fresh local market products and everything is home made. Our
cuisine is a mix between Berber tradition and international cuisine with a "French touch".
Breakfast
Served from 8 am to 10 am. Breakfast is included in the room rate : tea, coffee, hot chocolate, fresh squeezed orange juice, Moroccan pancakes (delicious with the local dates syrup), baguette bread, butter, jam and honey, cheese, yoghurt and fruit basket.
Brunch
Upon request 24h ahead (50Dhs/person supplement): on top of "regular breakfast" you will be provided with Moroccan crepes (Msemen), Local goat cheese (upon availability), eggs (scrambled, omelet, upside-down), cake(s), salad and salted tart (or pizza).
Minimum 4 persons.
Dinner
Upon request we offer a unique menu for all our guest. As every dish is prepared daily, if you wish to have dinner at Dar Sofar we ask you to book it 24 hours ahead.. The meal always consists of a starter, a main course and a dessert. Mineral water, coffee and tea are complimentary.
Beverages
We offer various soft drinks (15 Dhs), but Dar Sofar does not have the licence necessary to sell alcohol in Morocco. Nevertheless, if you want to bring your own drinks with you, you are welcomed .
Examples of various menus served in winter:
Examples of various menus served in summer:
Rates :
Menu (Starter, Main Course & Dessert):  170 Dhs/adult, 100 Dhs/children – 12 years old, free for children under 3.
If you prefer having dinner in the village, i twill be our pleasure to help you on this.